A Gothic-Chic Maroni Meadows Wedding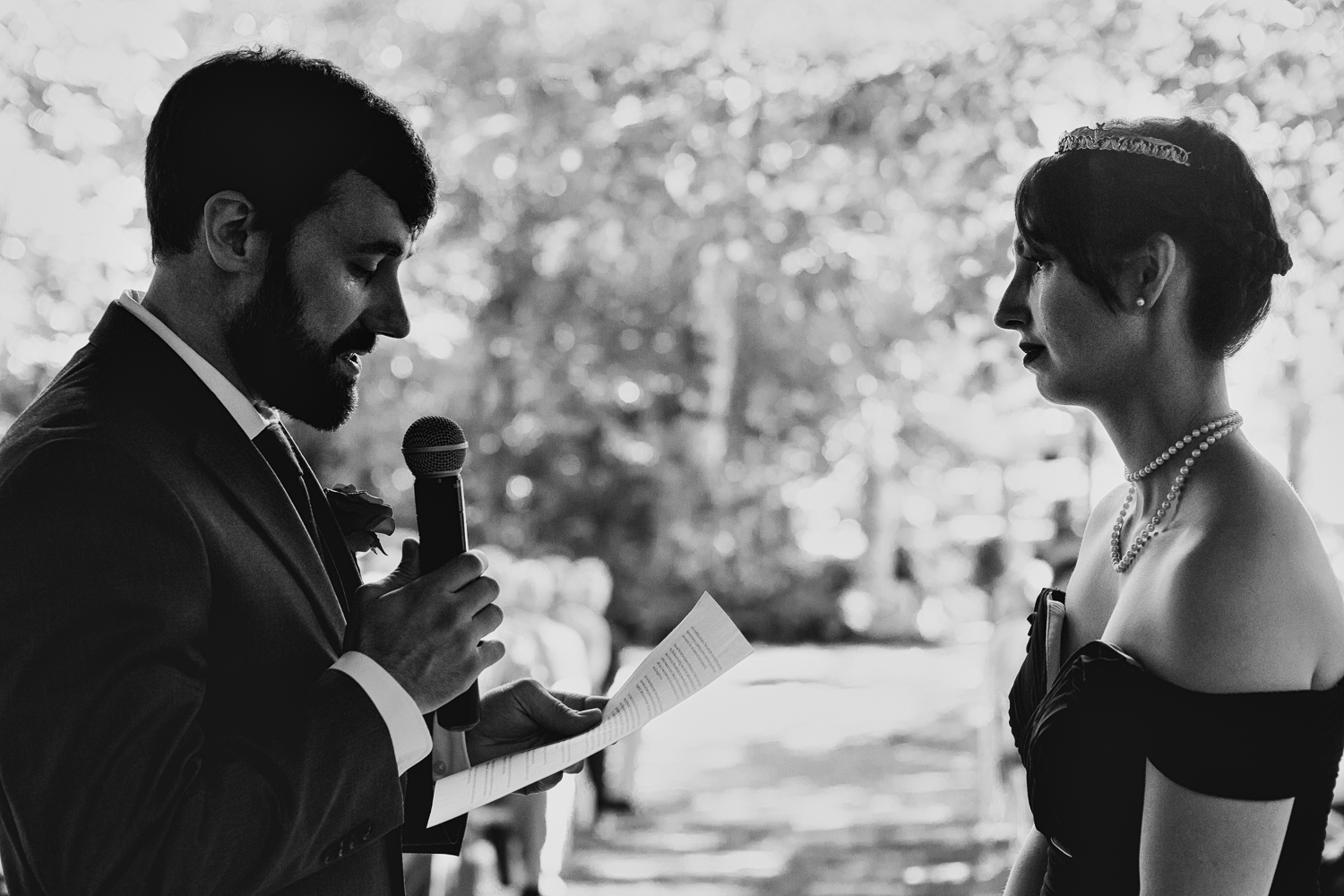 Three cheers for the couples out there who put their own spin on wedding traditions and knock it out of the park simply by staying true to themselves!
It was a joy to witness all of the little personal touches that Kayla and Josh added to their wedding celebration. Most of the details? They were pretty unexpected, but so, so much fun. Kayla loves the color black, and glitter; bones and science, and all of those things were incorporated into their wedding day somehow. This couple took a really cool approach to their ceremony, as well. By asking a few friends to do a reading of their choice -with the explicit instruction to refrain from telling Kayla and Josh which reading they'd chosen ahead of time- the couple were totally surprised and delighted on their wedding day to hear the readings that were chosen by friends for them. This made for some truly sweet moments during the ceremony - tears and big, belly laughs.
Kayla's black wedding dress and the skull-and-bone reception details were so much fun to shoot. Everything looked so gorgeous in the verdant setting at Maroni Meadows. I feel so lucky to have been a part of this day.
Vendors:
Venue: Maroni Meadows | Hair & Makeup: Elizabeth White Artistry | Planner: Michelle Bernard | DJ - Energetic Events | Caterer - Cabbage Patch Catering | Bartending - Bottoms Up | Dessert - Snohomish Pie Company | Photo Booth - The Snap Bar